MONTE XANIC
SAUVIGNON BLANC
VIÑA KRISTEL
$389.00 MXN
MONTE XANIC
SAUVIGNON BLANC
VIÑA KRISTEL
$389.00 MXN
 SAUVIGNON BLANC VIÑA KRISTEL
Our most awarded white wine, recognized with more than 45 gold, silver and bronze medals in international competitions. It is a 100% Sauvignon Blanc wine, recently recognized with the Gold Medal at the Concours Mondial de Bruxelles in Mexico. It is a clean, bright wine, with a lime green hue. Its quality and persistent citrus aromas pair well with seafood, ceviche, trout, sashimi and mojarra. Also with lime soup, gazpacho or salmorejo. Salads and fresh cheeses.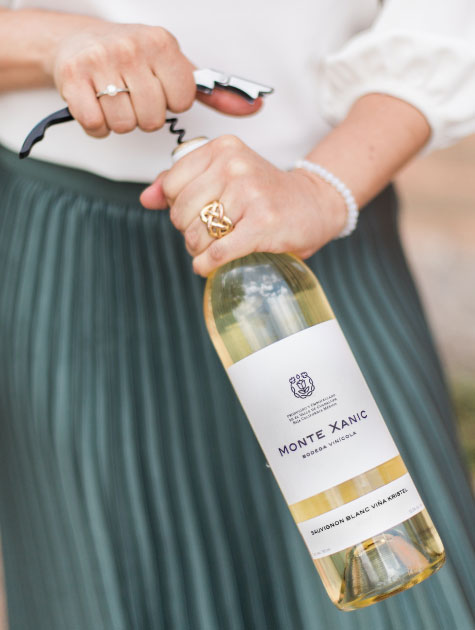 VISUAL
---
Brilliance and clarity with highlights of green surrounding a core of pale yellow straw.
NOSE
---
Vibrant tropical fruits like sweet guava, juicy pineapples and ripe mango.
Fresh citrus shows lime and clementine tangerines. A variety of aromatic floral notes highlighting orange blossoms.
PALATE
---
Expressive with a delicious array of fruit, floral and lite mineral notes. A pleasantly dry wine with lively acidity. A core of delicious fruit showcases white pear, yellow grapefruit, ripe pineapple, vivid citrus and light herbaceous nuances. The smooth finish lingers elegantly.