MONTE XANIC
CABERNET SAUVIGNON MERLOT
$569.00 MXN
MONTE XANIC
CABERNET SAUVIGNON MERLOT
$569.00 MXN
CABERNET SAUVIGNON MERLOT
A perfect balance between 65% Cabernet Sauvignon and 35% Merlot, this red wine stands out for its high intensity and cherry red color with purple hues. Pair it with fine cuts of meat, stews, lasagna and cheeses. Discover through Mexican gastronomy the unique pairing with mole poblano enchiladas and adobados. Recognized with 33 gold, silver and bronze medals since its creation.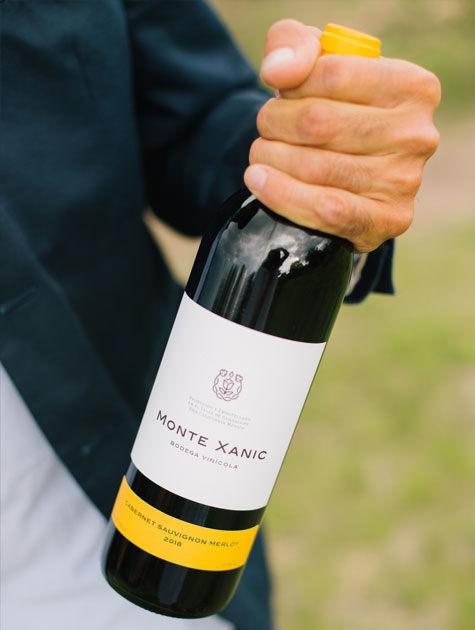 VISUAL
---
Beautiful violet tones complimented by an intense cherry red color.
NOSE
---
Appetizing berry notes, mainly blackberry blackcurrant, cherry and plum. Complex aromas finish off with oak, vanilla, licorice, cacao, and light smoky notes.
PALATE
---
Gentle tannins complemented by red berries, French oak and white pepper, balsamic, smokiness and roasted coffee beans. Perfectly well balanced with an appetizing finish.