MONTE XANIC
CHENIN COLOMBARD
$292.00 MXN
MONTE XANIC
CHENIN COLOMBARD
$292.00 MXN
A wine born from the blend of Chenin Blanc and French Colombard adapted to our terroir. With a greenish hue and straw yellow color, it is a wine with a firm body and long persistence. Thanks to its versatility, it can be paired with snacks, sandwiches, cheese pizza, salads, hot or cold soups, spicy food and fresh seafood. Recognized with more than 22 gold, silver and bronze medals in international competitions.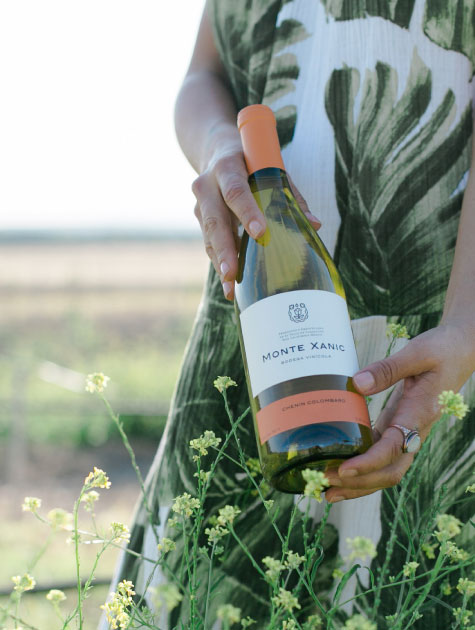 VISUAL
---
Impeccable clarity with a hint of light green surrounding the core of pale yellow straw.
NOSE
---
ntense freshly picked tropical fruits highlighted by sweet pineapple, flavorful lychee and hints of guava. A standout core of citrus shows us tangerine and Ruby red grapefruit finishing with ripe nectarines. Floral notes can include anisette and orange blossom. This wine is brimming with appealing layers of aromas which deliver an enjoyable complexity.
PALATE
---
Extraordinary selection of fruit delivers fresh acidity and a warming alcohol sensation leading to a well-balanced structure. Pleasantly dry providing a firm body. Luscious nectarines and ripe pineapple, appealing citrus notes and a wide range of fresh picked white flowers. Airy warm spices such as cardamom and anisette can be noted. A wonderfully long finish.