MONTE XANIC
MERLOT
$569.00 MXN
MONTE XANIC
MERLOT
$569.00 MXN
100% Merlot grape of high layer with plum red colors and violet tones, this wine is balanced and of great persistence. Our gastronomic recommendations are red meats, kid, barbecue, chicken cannelloni, tuna and grilled blue fish.  Recognized with 22 gold, silver and bronze medals since its creation.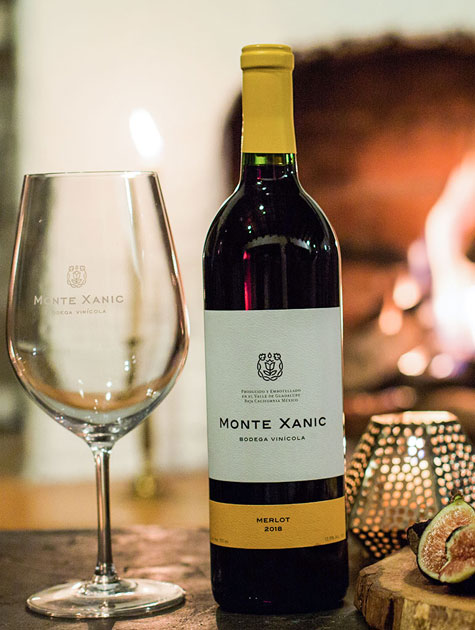 VISUAL
---
Deep rich gem colors with intense red highlights and violet undertones.
NOSE
---
Fresh and intense featuring ripe berries, gentle floral notes and some warm, inviting baking spices such as cinnamon and cacao. A nice compliment of toasted oak, balsamic, light red pepper and overall enticing to have alone or with your favorite dish.
PALATE
---
Our merlot is a dry, fresh, and warming wine on the mouth. Tannins are well –integrated, lending maturity and an all -encompassing structure. Mouth aromas reminiscent of the nose, expanding the range to current, berries, vanilla, pepper, flowers, and cacao. A wine with a long finish, very well- balanced.