MONTE XANIC
SELECCIÓN
$638.00 MXN
MONTE XANIC
SELECCIÓN
$638.00 MXN
Recognized with more than 12 medals internationally since its creation in 2016. Selección is a perfect blend of 60% Malbec, 30% Merlot and 10% Cabernet Sauvignon. A bright wine of medium-high layer, with a reddish hue. Discover the elegance and quality of our Guadalupe and Ojos Negros Valleys through it. Pair it with empanadas, pipián, marinated pork, roast beef and chocolate-based desserts.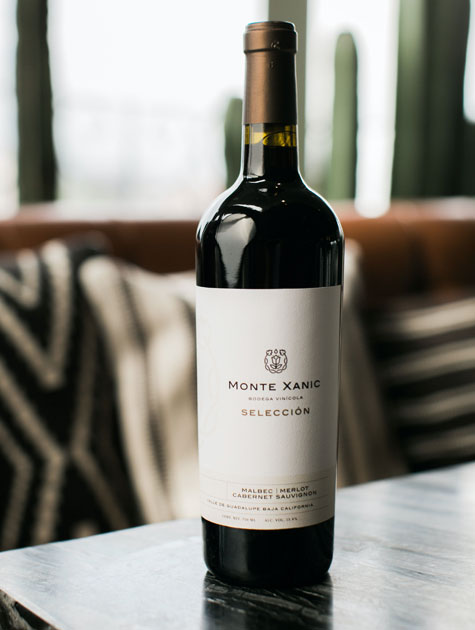 VISUAL
---
Monte Xanic Selección is a wine that brings out the best of the two valleys. A brilliant wine of medium-high intensity, with a reddish and cherry color.
NOSE
---
The aroma is frank and of high intensity. It has notes of red fruit such as cherries, red plums, red berries, vanilla, licorice, clove and seductive wood. The aromas are complex and of quality.
PALATE
---
The palate is unctuous and medium-high density. Tannins are round, perceived throughout the palate and with warm alcohol and a good balance of acidity. The aromas on the palate are reminiscent of the nose: juicy red fruit, chocolate and mocha. It is a wine of structure and exciting persistence.