MONTE XANIC
NEBBIOLO
LIMITED EDITION
$899.00 MXN
MONTE XANIC
NEBBIOLO
LIMITED EDITION
$899.00 MXN
High extract wine of violet hue, with essences reminiscent of vanilla, soft caramel, spices such as thyme, oregano, cinnamon, pepper, cardamom and white chocolate, has good structure and persistence. Aged in French oak for 13 months in medium toasted barrels, with single-use wood. It is recommended to be kept for 8 years.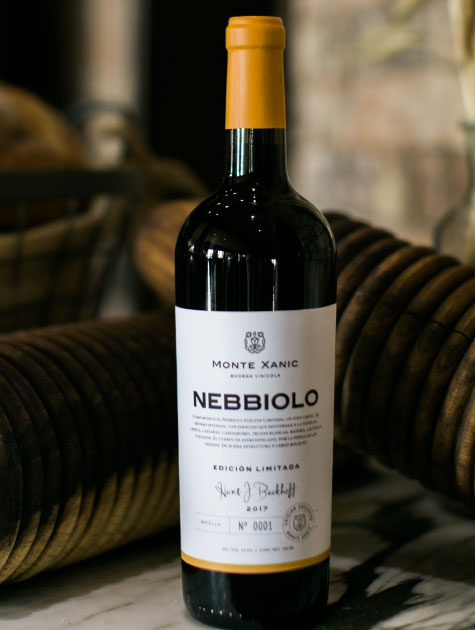 VISUAL
---
A clean and bright wine, high layer, cherry color with purple hues.
NOSE
---
Wine of high intensity and aromatic complexity, starting with black berry fruits such as blackcurrant, plum, blackberry, black cherry, as well as flowers such as violets and lavender. Finally we find vanilla, oak, white truffle, cardamom, leather, caramel and smoke.
PALATE
---
The wine has a smooth start, sweet tannins, refreshing acidity and good body. The aftertaste shows ripe black fruit, as well as spices and nuts such as walnuts and pine nuts, in addition to notes of oak, vanilla and caramel. It has a long, lingering and abundant aftertaste.