MONTE XANIC
MALBEC
LIMITED EDITION
$899.00 MXN
MONTE XANIC
MALBEC
LIMITED EDITION
$899.00 MXN
Bright wine with a violet-black cherry-colored robe. The nose is frank with high intensity, with notes of cherries, strawberries, blackberries, blueberries and violets. It is aged for 12 months in French oak, with a recommended aging of 8 years. It has been awarded more than 22 gold, silver and bronze medals in international competitions.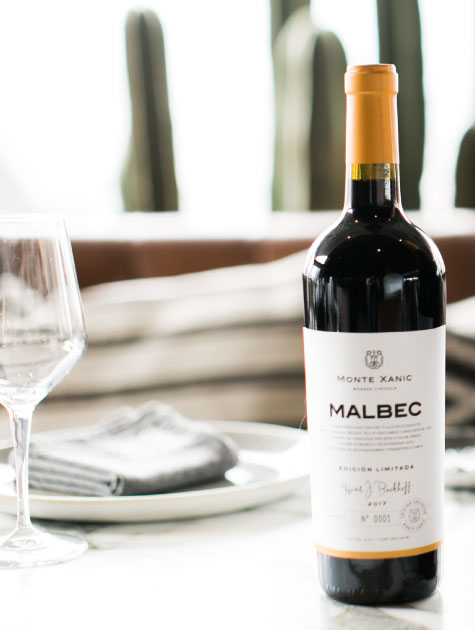 VISUAL
---
A clean wine, bright intensity and medium-high layer, full-bodied. Its hue is violet and carmine.
NOSE
---
Frank with very floral notes, especially highlights the violet. Very aromatic, cherries, strawberries, blackberries, blackberries, blueberries, dairy, vanilla, licorice, black pepper, clove and pleasant wood, subtle leather and toasted, from its good time in oak. The aromas are complex and of great quality.
PALATE
---
The attack on the palate is dense but smooth. It is a dry, fresh and pleasant wine. Remarkable acidity, integrated alcohol. Tannins are sweet, giving it a rounded body. The aroma on the palate with smoky, menthol reminiscent of red fruits, black plums, violets, cardamom, juniper, pepper, coffee beans, cocoa and oak. It is a wine of great balance and long persistence.