MONTE XANIC
SYRAH
$638.00 MXN
MONTE XANIC
SYRAH
$638.00 MXN
A wine with 100% Syrah variety is a clean and bright wine, of high intensity, cherry red color with violet tones. Discover red and black fruits on the nose such as cherries, raspberries, blackcurrants, etc. Pair it with marinades, mole negro, duck, baked cochinita pibil and lamb mixiotes.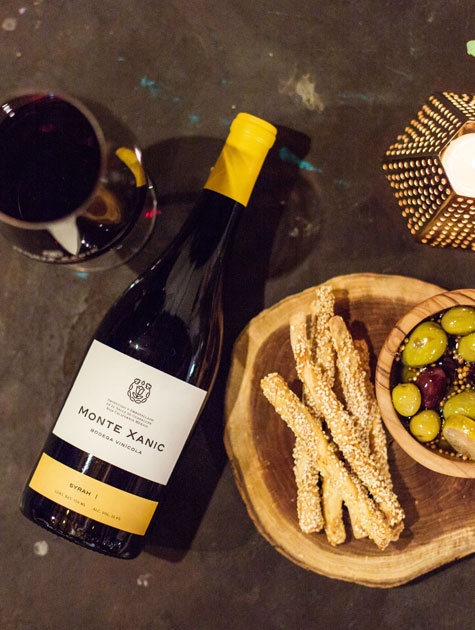 VISUAL
---
It is a clean, bright wine with a closed robe. It has a violet hue and a cherry-red cherry color..
NOSE
---
In the olfactory phase it is a wine of high aromatic intensity. The fruitiness stands out, both fresh and ripe. Red and black fruits such as cherries, raspberries, blackberries, blackberries, blackberries, currants and violets. Subtle herbaceous touches are also perceived, such as thyme, bougainvillea and violets. Spices such as cinnamon, vanilla, wood and toast. The aromas have great aromatic quality.
PALATE
---
It has a soft attack on the palate, dry and fresh acidity. The alcohol is warm and the tannins are sweet, giving it a fleshy body. The aroma in the mouth is reminiscent of what was perceived in the nose, red fruits, dairy and violets are intensified. There are also notes of spices (vanilla, cinnamon, clove and black pepper), bitter chocolate and fresh wood. A very balanced wine, with elegance and long persistence.