MONTE XANIC
CHENIN BLANC
LATE HARVEST
$389.00 MXN
MONTE XANIC
CHENIN BLANC
LATE HARVEST
$389.00 MXN
 CHENIN BLANC LATE HARVEST
It is a clean, crystalline wine, with a greenish hue. Its recommended serving temperature is 8ºC. The gastronomic recommendations for this balanced wine with long persistence, are sweet and sour sauces such as teriyaki (sushi, chicken and fish), blue cheeses and foie gras. Desserts such as flan, crème brûlée, vanilla cake, ice cream, passion fruit sorbet and tropical fruit mousse.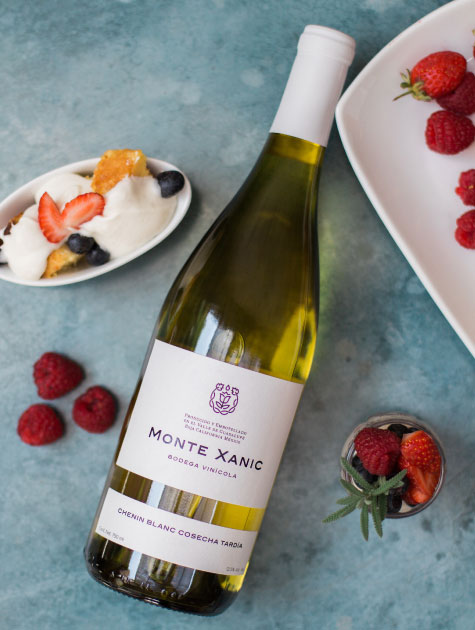 VISUAL
---
Clean, crystalline wine, with greenish hue and lemon yellow color.
NOSE
---
High intensity aromas in which you can appreciate fruits such as: lychee, mango, yellow plum and peaches. As well as honey and caramel. Each aroma becomes complex and elegant with the presence of white flowers. 
PALATE
---
Semi-sweet with fresh acidity making it juicy. Its alcohol level is very faint with a voluminous body. The aromas inside the palette are intensified with notes of peaches in syrup, anise, plums and white flowers. A persistent and balanced wine.