MONTE XANIC
PETIT VERDOT
LIMITED EDITION
$928.00 MXN
MONTE XANIC
PETIT VERDOT
LIMITED EDITION
$928.00 MXN
PETIT VERDOT LIMITED EDITION
Clean and bright wine with a bluish hue and black cherry color, in which ripe red aromas such as raspberry and plum stand out, with soft wood, spices and light smoky touches. Complex and refined, ideal to accompany lamb ribs, suckling pig, grilled rib eye, black mole and cuts in general with pronounced marbling.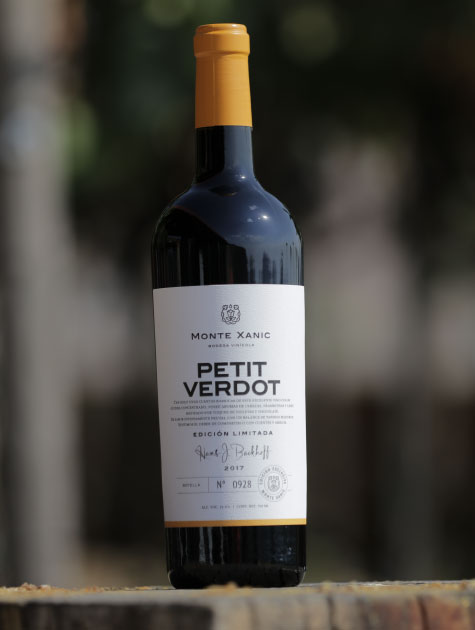 VISUAL
---
A clean and bright wine with a deep robe. It has a bluish hue and black cherry color.
NOSE
---
The aromas are intense and frank, highlighting ripe red fruits (mainly raspberry and plum), blackberries, dairy, flowers and licorice. Among the tertiary aromas, soft wood, spices, balsamic and light smoky touches stand out. The aromatic profile is complex and refined.
PALATE
---
A balanced, dry and juicy wine. It is full-bodied, enveloping with warm alcohol, round and sweet tannins. The aftertaste is very full, with ripe black fruit and notes of tobacco, juniper, graphite, cherries in liqueur and dark chocolate. It is a very well balanced wine with a long persistence.