MONTE XANIC
GRENACHE ROSÉ
LIMITED EDITION
$399.00 MXN
MONTE XANIC
GRENACHE ROSÉ
LIMITED EDITION
$399.00 MXN
Polished clean wine with an eye catching cherry red shade. The aromas are intense and expressive. Its marked fresh fruit aromas are reminiscent of ripe strawberries, juicy raspberries, red Bing cherries, redcurrant, pomegranate and sweet tangerine. In palate is pleasantly dry with fresh acidity and a test of luscious summer fruits such as pomegranate, strawberries and Ruby red grapefruit. Harmonized and well balanced with a pleasing full body and a focused fresh fruit experience which ingers refreshingly.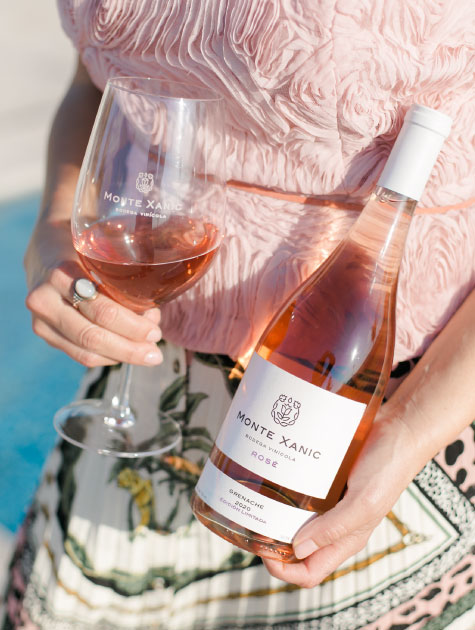 VISUAL
---
Brilliant clarity and pink hightlights inspired by Provenche style Rosés. 
NOSE
---
Delicious red berry notes such as fresh picked strawberries and luscious raspberries. A pleasant hint of lemon and Ruby Red grapefruit is showcased in this vibrant Rosé. 
PALATE
---
Since our vineyards in Ojos Negros are at a higher altitude, the temperature is a bit cooler. This allows us to harvest later, ensuring grapes are on the vine longer and show their full range of intense flavor nuances in the glass. 
One sip and you're pleasantly surprised by the freshness,
ripened berries and hints of citrus, complimented by delicate floral notes, bringing a true finesse to this expressive and well balanced wine. A sophisticated approach to Rosé showcasing the complex Baja terrior in an elegant manner.